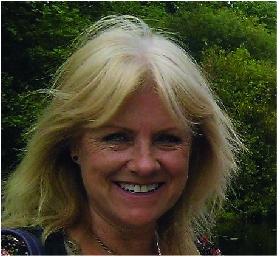 Based in Brighton, I am a Registered BACP Senior Accredited Counsellor/Psychotherapist and Supervisor and have been in continuous full-time practice as a Counsellor, Psychotherapist, Supervisor and Trainer for 17 years.
Alongside private practice working with individuals, couples and families I design and deliver independently contracted training programmes nationally to Charitable, Educational, Private and Government funded organisations in the fields of working therapeutically with individuals, couples and families, and the professional supervision of Counsellors, Psychotherapists and Allied Professionals.
As a BACP Accredited supervisor I supervises counsellors, supervisors and allied *Health Care Professionals both privately and within organisational settings.
With a core humanistic training my interest and passion lie in blending Psychological, Sociological and Physiological understanding with Neuroscience, using creativity and experiential exercises in all areas of my practice
My training programmes and workshops have been described as passionate, dynamic and creatively experiential, enabling participants to transfer theory into practice.
Whilst offering containment and maintaining boundaries I aim to allow training groups to 'meet' and 'join' in a way that shape and determine the growth and development of the particular group during the training undertaken – whether it is a one-day training, a weekend workshop or longer Certificate or Diploma Training"
More information about my practice as a Counsellor/Psychotherapist, Supervisor and Trainer can be found at www.cathydaveytraining.co.uk