"I honestly don't think I've been on such an enlightening CPD course since I qualified 10 years ago. And it wasn't just the content – it was the way it was delivered "
continuing professional development workshops
360 CPD workshops primarily focus primarily on interpersonal communication and patterns of thinking, feeling and behaviour that can impact on the dynamics of the interpreting situation.
Participants have the opportunity to learn through experience, by taking part in exercises and physical activities, in order to meaningfully understand taught theory. Through experiential learning participants can gain a better understanding of their individual responses to the work they do and explore how they can make positive changes, both personally and professionally.
To create a safe learning environment and to maximise the learning experience, we have a maximum of 16 participants on our workshops.
PLEASE CONTACT US IF YOU ARE INTERESTED IN ANY OF OUR WORKSHOPS.
Supervision Taster Day
Trainers: Ali Hetherington and Omoyele Thomas
Do you sometimes feel isolated and unsupported in your work?  Do you want somewhere to talk through issues that arise in confidence? Are you interested in supervision, but are unsure where to find a supervisor and what you can expect from supervision?  Find out more
Interpreting can be demanding and an understanding of how we react to people and situations can increase our resilience and enable us to provide the best service we can to those we work with. Supervision is a safe, non judgemental space for you to reflect on your practice in confidence with a trained supervisor. Trust is central to the supervisory relationship and you will have the opportunity to explore what to expect from supervision and what to look for in a supervisor.  
The day will include:
Exploration of how supervision can enhance professional practice and support you in your work
How to find a supervisor and what questions to ask them
The differences between professional supervision, mentoring, line management supervision and NRCPD supervision.
An opportunity to see supervision in action through a live supervision session with the workshop facilitators. 
If you would like us to run any of our workshops in your region pleases contact us.
Work related stress, vicarious trauma and burnout
The workshop outlines the physical, psychological and physiological theory of stress, vicarious trauma and burnout and explores the impact these can have on the work, and health, of sign language interpreters. Participants will learn about the neuroscience of arousal and how the body, with the help of the mind, remembers – often unhelpfully. find out more
They will then have an opportunity to develop techniques to recognise their own individual stress indicators, which can help increase resilience and reduce the risk of work related stress, vicarious trauma and burnout.
The day will include:
An exploration of the physical, physiological and psychological experiences of stress
An introduction to the neuroscience of arousal
An exploration of how the body, with the help of the mind, remembers - often unhelpfully
How to recognise individual stress indicators
How to identify signs of vicarious trauma and burnout
Techniques for reducing the risk of work related stress, vicarious trauma and burnout in practitioners.
If you would like us to run any of our workshops in your region please contact us.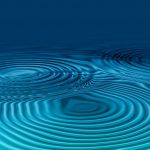 Professional Boundaries
We devised a workshop focused on Boundaries as a direct response to the feedback we were receiving from Interpreters, who are experiencing a conflict between their desire to respond as human beings and fears that they may be perceived as unprofessional.
Interpreters are expected to be impartial and maintain professional boundaries when working, even when they may be interpreting distressing or emotionally charged material. Find out more
Creating and maintaining professional boundaries can be one of the most challenging parts of the job and requires sensitivity, self-awareness and resilience.
Our Boundaries workshop will give participants an opportunity to explore their personal and professional boundaries and, through the work done on the day, give strategies to employ in situations when their boundaries are pushed, including why they may feel pulled to go over and above with some clients.
The day will include:
Internal boundaries – determined by core values and experience
External boundaries – how we assert and experience a professional 'no'
How clear communication and mutually understood agreement helps boundary definition
How maintaining boundaries can help prevent diminished practice and raise practitioner resilience.
If you would like us to run any of our workshops in your region pleases contact us.

Introduction to Transactional Analysis
Transactional Analysis (TA) is a theory of personality development and communication that can be useful for anyone who wishes to understand more about themselves and their relationships with others. For example, do you find it hard to say no, or have a tendency to avoid conflict situations? Do you ever wonder why you sometimes feel like a child again, or find yourself behaving like your parents?
Our experiential workshop will give you a working understanding of TA to help you understand difficult interpersonal dynamics you may have with clients or colleagues and why you may repeat unhelpful patterns of behaviour.
Find out more
The day will include:

An introductory overview of Transactional Analysis
An exploration of how we learnt to think, feel and behave as we do
Identifying patterns of communication -  socially and professionally
Awareness, and management of potential interpersonal dynamics at play in conflict situations
If you would like us to run any of our workshops in your region pleases contact us.
 

Transference and Projection
Do you ever take an instant dislike to someone with no apparent reason? Or conversely warm to some people without knowing why?
Transference causes people to unconsciously experience, and respond to, others based on past significant relationships. The concept of transference was first described by psychoanalyst Sigmund Freud and, although the concept originated in therapeutic situations, it is also relevant to help us understand what can happen in any type of relationship, both personal or professional. Find out more
Participants will have the opportunity to explore the thinking, feeling and behaviours that indicate transference within a relationship. The workshop will also explore the phenomenon of projection, a psychological defence mechanism in which individuals attribute characteristics they find unacceptable in themselves to another person.
At the end of the day participants will have an increased awareness of how these interpersonal phenomena can affect interpreters and those they work with.
Learning outcomes:
Explore the concept of transference/countertransference and projection
Develop an understanding of the psychological, physiological and physical effects of transference and projection
Recognise the importance of transference, countertransference and projection in professional practice
To recognise body cues that inform us that transference, countertransference or projection are occurring
Develop techniques to separate the there and then from the here and now.
Book your place now.
If you would like us to run this workshop in your region please contact us. 
What people say about 360 training
"The tutors were always accessible and willing to offer support during the modules, and between modules via email or telephone."

Diploma in Supervision
"As someone who doesn't usually enjoy a group environment I enjoyed this course because it was managed well by the tutors."

Diploma in Supervision
"The biggest bonus for me is how much I value accessing my own supervision – this has been a revelation to me."

Diploma in Supervision
"An excellent course, which not only equips you to be an effective supervisor, it also develops you personally and professionally."

Diploma in Supervision
"The quality content and delivery of the course materials was superb. I can't remember having ever been on a course where the breaks were unwelcome, due to my absorption in the issues being discussed."

Diploma in Supervision
"This is a course that offers so much more than teaching and learning about a specific subject. For me it has been a life-changer."

Diploma in Supervision
"Brilliant course! Without doubt one of the best bits of learning I have ever done."

Diploma in Supervision
"I liked the fact that the workshop was very informal and relaxed. It meant I felt comfortable enough to comment when I wanted to."

Taster Day Supervision
"It completely changed my view of supervision – in a positive way."

Taster Day Supervision
"I found it very useful to step back and think about my professional health."

Taster Day Supervision
"Interesting, supportive and positive."

CPD Workshop
"The theoretical section was interesting and really helpful in understanding why we all react differently to similar stresses."

CPD Workshop
"I loved learning that everyone has the same 'arousal', but it's just how you deal with it."

CPD Workshop
"Lovely pace."

CPD Workshop
"Great balance of theory, discussion and practical activities."

CPD Workshop
"One of the most interesting and useful courses I have attended."

CPD Workshop
"The depth and breadth of learning, both personally and professionally, cannot help but be of benefit. It has taught me invaluable skills that will serve me as a person, a supervisor and as an interpreter."

Diploma in Supervision
"The development I experienced was significant and tangible over the journey of the course. Such depth of learning has enabled both professional and personal growth."

Diploma in Supervision
"It's been a while since I've attended a course that has sparked my brain into gear."

CPD Workshop
"I honestly don't think I've been on such an enlightening CPD course since I qualified 10 years ago. And it wasn't just the content – it was the way it was delivered "

CPD Workshop
"Fantastic delivery, informative and therapeutic"

CPD Workshop
"Thank you for a great day – worth every penny"

CPD Workshop
"Should be mandatory for all TI's"

CPD Workshop
"Wonderful! Great delivery and management of a thoroughly talkative crowd"

CPD Workshop
"valuable and insightful – thank you"

CPD Workshop
"Tutors always willing to talk through issues as they arose, to support the learning process."

Diploma in Supervision
"I thoroughly enjoyed learning all it takes to be a professional supervisor from a theoretical perspective and through the extensive experiential learning within each module. Now qualified, I am excited to develop and enhance my skills in this much needed area."

Diploma in Supervision
"The 360 Supervision diploma course was an intense and deeply rewarding experience. It was fascinating and offered quality teaching throughout. This was the first time I had been taught in this experiential way and I enjoyed the immersive nature of the learning tremendously."

Diploma in Supervision
"I had no idea how challenging and transformative this course would be. Taught by tutors with an abundance of knowledge and experience, every module was useful to my personal and professional development."

Diploma in Supervision